Quality Management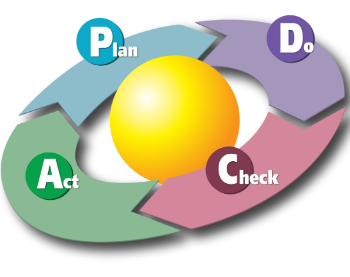 In a global economy, the markets are highly competitive. Due to the fact that the competition is increasing, it is more and more difficult for companies to assert themselves in the market. They not only have to meet customer requirements, but also inspire them with their products and services. This level of products and services can only be achieved with a quality management system that is planned and properly coordinated from the start and that considers all components and phases of product development and service provision. This creates quality, prevents errors before they arise, saves time and material, and keeps deadlines. The result is a high level of customer satisfaction, cost-optimized product manufacture, and service provision, which means a clear and advantageous competitiveness.
But the creation of a quality management system alone, without permanent control and validation that the quality management system and its processes are conducted correctly and optimally, does not necessarily bring the company to its goals. For this, the company, the responsibility probably lies with the management, muss not only provides the right environment for the establishment of the quality management system and the execution of its processes, but also has to have internal audits carried out to ensure that the QMS and its processes are running properly and discover the potential optimization.
Another step towards gaining higher positions in the world market is the certification of the company according to international standards such as EN ISO9001. This can be achieved through external audits. Certification has recently become indispensable for many companies. Many customers only work with certified companies in their fields.
IG Medical helps its customers on the way to achieving their quality goals in the areas
Quality Planning
Quality assurance
Quality inspection and
Quality Controlling
With the following services:
Development, establishment, and optimization of quality management systems
Creation and execution of quality management measures
Planning, preparing, executing, and evaluating internal audits
Preparation, guidance, and follow-up of external audits
Planning and execution, as well as documentation of lesson, learned sessions and seminars for quality management
Induction and training of new employees and development of experienced employees in quality management